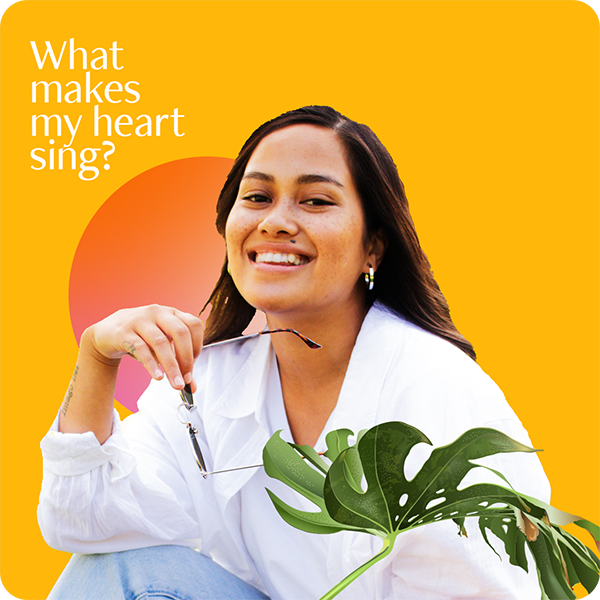 What makes my heart sing?: exploring professional purpose with creative expression in foundation WIL units
Vida Voncina and Janice Jackson
This project aims to develop a rich and meaningful learning experience focused on students' exploration of their professional purpose and its significance to their future work integrated learning experiences. Within the foundational WIL unit students will ask the question, 'What makes my heart sing?' to prompt reflection on their professional purpose. Exploring professional purpose fuels students' desire to learn and engage, gives them clear direction, and a deep sense of meaning in the process of authentic learning. Students will produce a stop motion video composed of three images to form a story of their journey from university to work life. This will provide students with a source of inspiration and direction when they co-design their learning experience at Swinburne.
This section is about your reflections on practice.
What did you find out about your teaching practice, methodology or assessment during this project? Focus on the reflective learnings you've gleaned from engaging with this particular project. Your findings can be general or specific but this page is public so please ensure your work is designed for that context. Also,
the grants are about Digital Literacies & Adobe – so it's important to link your work back to that (even if only in passing!)
Ensure that you include the below points in your findings so you can contextualise this work:
- Problem
(issue you hoped would be solved by this project)
- Overview
– briefly describe the project: what did do or what did you hope to do? (if this is covered in the top paragraph you don't to repeat yourself - this is about context)
- Outcomes
– what did you do? Link back to the problem statement (i.e. why did you make these decisions?).
- Digital Literacies
- Where do Digital Literacies and Adobe feature in your project?
- Learnings
– what has changed in your practice? What did you learn about yourself as a teacher? Or what did you learn about your discipline and digital literacies?
Links to shareable resource + any other resources you wish to provide.